Center for Drug Delivery Research:

Co-Directors: Drs. Ajay Banga and Martin D'Souza
Mission Statement
The Center for Drug Delivery Research promotes a strong multidisciplinary team based approach to drug delivery, embracing a variety of activities in the broad area of drug formulation and delivery.
Membership
Initial membership includes Drs Banga, D'Souza, and Palaniappan.
Advisory Board
BioSante pharmaceuticals, Elan Pharmaceuticals, CDC, Emory, GA Tech, and Solvay.
Laboratories
Formulation/Solid dosage forms Laboratory
Proteomics/Vaccine Delivery Laboratory
Transdermal Delivery Laboratory
Activities
The main activity of the Center will be to carry out the work related to the research contracts received. In addition, the Center organizes seminars by invited speakers and offer consulting activities.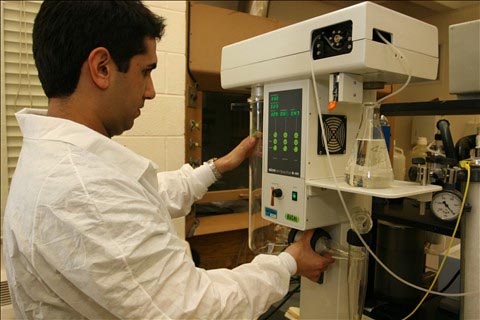 .