Wonder what Technical Communication really is?
THE ELEVATOR EXPLANATION

If we were in an elevator together and you asked me what I taught at Mercer, I would smile brightly and say that I teach technical communication. Then you would say -- what is that? I would respond:

"Technical communication is learning how to practice effective communication in technical environments, like engineering & manufacturing companies. We help technical people express themselves clearly and efficiently."

You would probably say, "oh, okay," so I would also tell you that our graduates become web designers, project managers, account managers, social media experts, instructional designers, trainers, lawyers, instructional technology specialists, medical illustrators and writers, editors, and sometimes even ministers.

If you were still confused, I would tell you that we could help the guys on the Big Bang Theory communicate much more clearly.

Probably bragging a littte, I would tell you that Mercer engineers are some of the best communicators in their industries because they learn how to communicate while at Mercer. I'm a small part of that big story.
If you want to learn more about technical communication, watch our short video.
If you want to see an example of what technical communicators do in the real world, watch this Xerox commercial.
Still want to know more? Even Wikipedia defines technical communication.
Contact Me: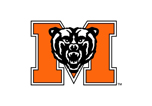 codone_s@mercer.edu
office: 478-301-4185
Visit the Tech Comm Department
Visit the School of Engineering